Cleanings and Exams Are Essential to the Future of Your Teeth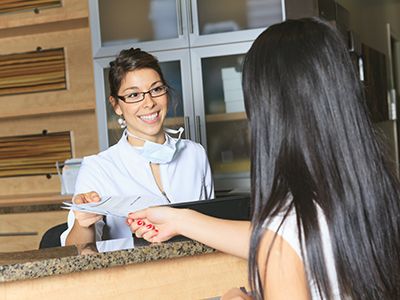 One of the most important things you can do for your teeth is to properly clean and care for them at home. Combine brushing and flossing with regular cleanings and exams every six months, and your mouth is healthy and happy. Here at Arlington Dental Team, we know how important your smile is to your overall confidence. Our goal is to help you improve your oral health with regular appointments to keep your teeth clean and stop any problems before they get out of control.
Whether it's your first trip to the dentist or middle age is affecting your teeth, our family dentist can help. We offer comprehensive dental care to your entire family to enhance your smile and make you feel good about the way you look.  We can restore or repair any smile, or head the problems off early with regular exams and cleanings.
The Importance of a Professional Cleaning and Exam
We know you have the ability to clean your teeth at home, but we offer the best in innovative dental technology to ensure that your mouth is as healthy as possible. Regular exams and cleaning can help prevent cavities, stave off gum disease and give you peace of mind about the future of your teeth.
We know that a visit to the dentist office can be overwhelming and scary for a young child, and we do our best to keep your kids comfortable and happy when they visit us. We want oral health and dental care to be something your entire family is passionate about, and our goal is to make the experience pleasant.
When you choose Arlington Dental Team, you get the best in comprehensive dental care and everything you need for a memorable, stunning smile.
Give Us a Call
If it's time for your six month cleaning and exam, give us a call today at 703-524-0288. We are confident we can meet the dental needs of every single member of your family.